Visa
Foreign guests who would like to travel to China should need Chinese Visas. To apply for a Chinese visa, please visit the related website at https://cova.mfa.gov.cn/qzCoCommonController.do?show&pageId=index&locale=en_US for those who live in various countries and regions.
Usually, after the submitted abstracts have been accepted, the 2023 ICU BEIJING will issue the authors of the accepted abstracts with invitation letters that help them apply for Chinese visas.
Should anyone have any further problems regarding the invitation letters from the 2023 ICU BEIJING to apply for a Chinese visa to attend the meeting please contact our 2023 ICU BEIJING Secretary General via the email 2023icu@mail.ioa.ac.cn.
Notice for China-bound Travelers
Valid since January 8, 2023
Starting from January 8, 2023, COVID-19 will be managed as a Class B infectious disease in China, and border control measures will be adjusted accordingly. China-bound travelers are advised to read the following information to facilitate traveling:
1.  Nucleic Acid Test (COVID-19 PCR Travel Test)
The above measures will be effective for all passengers arriving in China after 00:00 am (included) on 8 January 2023.
Travelers are required to take a nucleic acid test within 48 hours before their last flight departure for China and can only take the flight when the PCR test result is negative.
2.  Health Declaration to China Customs
Travelers need to declare the negative test result to China Customs by filling out the Health Declaration Form either on the WeChat mini program of China Customs (scan the QR code below), or at https://htdecl.chinaport.gov.cn/htdeclweb/home/pages/healthDeclare/declare.html, or via the China Customs APP. Please be advised that, if asked to provide contact persons in China and their mobile phone/landline number, one of the options is that you may fill with Contact person: Front Desk Helper of the hotel where you will stay in China, and the hotel sale's manager mobile and the land phone.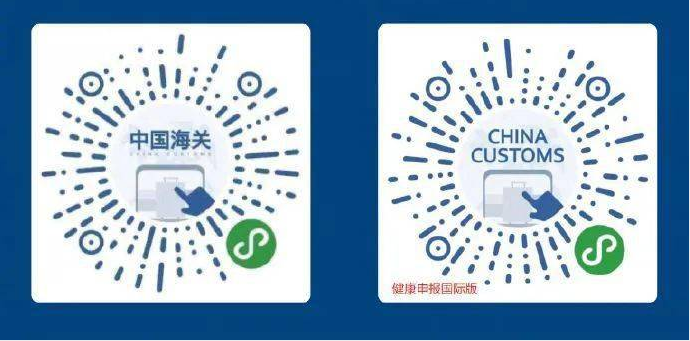 3. Entry Inspection
There will be no nucleic acid test (traveler's PCR test) requirements when travelers are in China, and no quarantine for those whose health declaration and entry inspection produce normal results. In case of a positive test result or any symptoms such as fever detected by China Customs, travelers will take an antigen test. Those who test positive in the test will need to self-quarantine.
Please notice: Given the ongoing pandemic, the above adjustments do not mean the easing of disease control. Travelers are advised to take primary responsibility for their health and use precautionary measures for self-protection. 
The more and latest information can be checked from the Chinese Embassy or Consulate-Generals in the local country.